The Whiskey Sneaks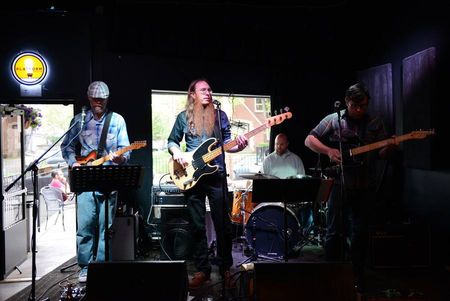 This group started with the purpose of bringing the music of Classic and Outlaw Country to the citizens of Central Ohio and beyond.  After several trips to Nashville and seeing the response this music still evokes in people we feel the calling to do the same here.
At our shows you will hear the music of Country music legends- Williams, Cash, Waylon, Willie, Buck Owens, Porter Wagoner as well as some of todays  artist's keeping the true sounds of Country music alive-Dale Watson, Sturgill Simpson, Buddy Miller, Chris Stapleton and many more.  
You will also hear some of are very own original music inspired by the great artist above and of course some hard drinking.
The Whiskey Sneaks are:
Steven Fox- Vocals and Bass Guitar
Sean Jenkins- Vocals and Guitar
Paul Goll- Vocals and Guitar
Joe Nelson- Drums
1373 Grandview Ave Suite 213 Columbus, Ohio 43212 (614)262-9586